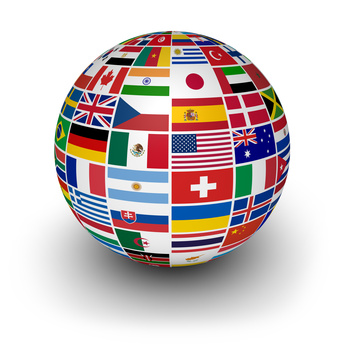 Here at ScanChex® we're always looking for dedicated, professional individuals to join our growing sales team. If you've been looking for a high-quality product to put your efforts behind, rest assured that ScanChex® is a company built on honesty & integrity.
With 3 levels of Dealer participation (Authorized/Gold/Platinum), you will have the opportunity to bring our reliable, state-of-the-art services to businesses all over the world – and with 22 million active businesses in the United States alone, your potential for success has never been greater.
Our innovative technology has applications for almost any kind of business. Simply put, we provide a result that any business owner needs: peace of mind and accountability. They've got important tasks that need to be done, and we provide an inexpensive, low-risk, easy-to-implement solution that they can depend on, because our automated system ensures that the right person is doing the right thing at the right time.
Here are just a few examples of the real-world applications our technology can be used for:
Verifying that empty buildings are being checked regularly when they should;
Timely required maintenance is not being overlooked on emergency equipment;
Employees are showing up to work and closing on time;
Assisting distribution and vending companies to guarantee that shelves are being stocked adequately;
For home healthcare organizations, knowing exactly when their workers are arriving and leaving patients' homes.
We strive to make you as successful as possible by equipping you with the materials & know-how needed to penetrate new markets and generate long-term, valuable customers that will grow with you over time. Our generous compensation allows you to create a virtual annuity for yourself, as you will receive long-term commissions leading to long-term security for retirement. We value each and every individual who we bring on to our team because we know that it's individuals like you who continue to make our company truly successful.
ScanChex® not only provides inspection verification services which are easy to set up, but also has a simple and effective ticket-based module which can include specific services rendered to clients, employee notes, forms and manuals, GPS tracking and other valuable utilities.
With the increasing use and availability of smartphones, the timing has never been better to consider a career in marketing our services!
Our Independent Sales Executives are responsible for:
Generating sales calls within their assigned sales territory
Telephone appointments
Direct cold-calls
Product demonstrations and trade show participation
Quota attainment
Preparing and presenting proposals, prospecting and follow-ups
Job Requirements:
Results-oriented person
A go-getter
Ability to learn ScanChex®'s products and sell them effectively
Effective written and oral communication skills
Great interpersonal relationship acumen
Recent grads with a passion for sales and a no-limit ceiling on how much you can make are encouraged to apply.
Compensation: An aggressive commission-based compensation package with up to 10 years of recurring commissions on each sale. This allows you to build a handsome book of business which is vested that can easily take you to six figures in two years or less!
Employment Type: Independent Contractor
ScanChex® is an Equal Employment Opportunity Employer
Please send your resume to careers@scanchex.com for consideration.